FLDP – The Ultimate Corporate Finance Leadership Program
This is the ultimate guide to Finance Leadership Development Programs (FLDP).  These programs are usually entry-level programs that last 2-3 years.  Participants are hired out of college and then complete 3-4 "rotations" in different areas of the finance organization.
In addition to your day job these programs usually have training and networking opportunities that go along with the work.  Training is geared toward leadership skills and developing a broad set of finance and accounting technical skills and overall business knowledge.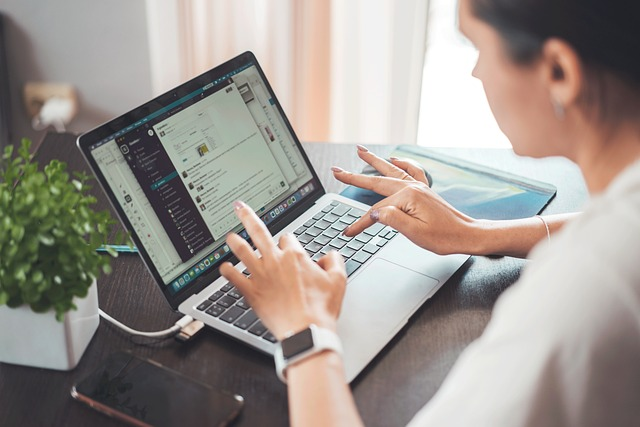 Companies invest a lot of time, money, and effort into these programs intending to grow the next generation of strong leaders for their company. I completed a two-year program consisting of four separate jobs in three different locations!
In this guide we will cover:
Compensation & Benefits
Pros and Cons of doing a Finance Leadership Development Program
Program hiring and requirements
How the hiring process works
How to get the job
A list of companies and links
Compensation & Benefits
These finance leadership development programs currently have a starting salary in the $60,000 – $85,000 range (glassdoor gives a wider range of 50k – 90k). This isn't i-banking or consulting money, but it is a strong salary starting out. When you factor in other aspects of these programs vs. i-banking you realize it is a pretty good set-up.
Certain finance roles can certainly be demanding, but in most cases you aren't working even close to as many hours as i-banking… and most of the time you aren't living in cities that are as costly.
Participants in these programs typically have good benefits and good vacation time (which you actually get to use) You spend real time towards your actual training and development through classes, mentorship, and more concentrated feedback than other entry level positions.
All relocation and moves are usually paid for by the company and often they give you additional cost of living adjustments
Benefits of Finance Leadership Development Programs
FLDP Work Content
Usually these jobs are REAL jobs. They aren't fluff. You are doing real projects and can have an impact on the business. You rotate so you get to start a build a great foundation across Finance… building this expertise and broad knowledge sets you up for that ultimate CFO promotion. A few of the categories often seen:
– Accounting / Controllership – Financial Planning & Analysis / Reporting – Internal / Corporate Audit – Treasury – Investor Relations – Underwriting / Commercial Finance / Risk – Capital Allocation / Management – Business Unit / Strategic Finance – Business Development (Mergers & Acquisitions) – Operational Finance / Cost Analyst (industrial/manufacturing businesses) – Supply Chain / Sourcing
Development
As mentioned a couple times earlier. The businesses spend money on you to go through training and classes. These are meant for you to grow technical skills and leadership skills and into a strong leader for the company… that is why they are investing in you.
The classes could very drastically… Some businesses have classes where everyone takes a week off work and comes to training. Training may also take the form of a trip to a corporate or 3rd party training facility where guest speaker and more will try to draw you in and you develop.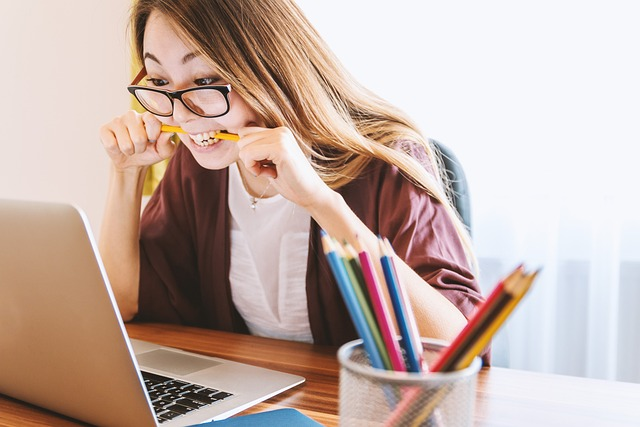 Environment
I loved my time in a development program. One of the best things about the program were the friends that I got to work with. I am still very close with several of them today. Part of the reason for this is that it is a superb transition from college.
Think about it… you get into this program with a bunch of people that are about the same age, had a similar college major… you all work together, take some classes together, often even are roommates. I know my group (of about 15) had a great time together. We went out on the weekends, we went on road trips and vacations together… I have great memories from my time on program.
Some people graduate get thrust into work environments where they don't fit in. They might be the youngest one in the office or they get put into a cut-throat environment of investment banking. You will work hard in these programs, but there is also a lot of time for fun.
Career Advancement
These companies are investing in you because they want you to be the next generation of leader. After completing one of these programs you will have a leg up on the competition. You can raise through the ranks very fast…
The Negatives of Financial Leadership Development Programs
"Graduating" from the program
This seems silly. Finishing the program is obviously a good thing. What's meant here is really the fact that the programs are often so highly valued and give program people such great exposure to senior leadership… that when you take a regular job in the businesses after completing the program you get less attention and exposure and it can feel a little like a demotion.
Compensation
Yes, I listed compensation above as a "pro". It is a strong salary compared to some alternatives, but most of the i-banking and consulting firms will almost certainly pay you more (albeit you will work far more hours)
Large Company
Generally, if a company is large enough to support one of these leadership development programs, it is often a large Fortune 500 company. Working in a large company has its own pros & cons list… but some people don't like large companies. One counter argument to that would be… often large companies will send you on one or more rotations to a division or acquisition which very much operates like a smaller company, so you still get that feel of working in a small company.
Quality Control
There is a varying degree of maturity depending on the company. In some roles you are just a glorified financial analyst and they don't have real training developed yet.
Program Hiring and Requirements
How and when they hire
These programs typically hire in two different ways (1) they give offers to university students that did an internship the summer before their senior year. (2) They hire in the fall directly through an interview process or through a "super day" process.
Usually the recruiting starts early in the school year (August and September) and they try to do interviews in September or October and have offers out very quickly for what will be a July/August start date of the following year.
Schools for FLDP (target and non-target)
Recruiting schools for these are not as clear cut as they are in the Investment Banking world. Each company has its own list of schools that they actively recruit at. Their list of schools can be dynamic changing year to year.
Often, companies hire more at schools that are closer geographically to their headquarters where possible, as this can help with retention
Requirements
Some FLDP programs have requirements that are seen as prerequisites (although that doesn't mean you can't find your way in without them) – Often there is a GPA requirement. I have seen this requirement as low as 3.0 or as high as 3.6. However, the better your GPA, the better chances you have – A degree (obviously you won't be finished yet when you apply) in finance, accounting, business, economics… but sometimes they will also accept people from a less applicable major – Sometimes they require that you HAVE NOT had any full-time experience, so sometimes they are looking for new graduates only
How the Hiring Process Works
More than 100 companies have worldwide have a variation of these development programs and and each company does things a little differently. Most often, in the US at least, companies start by doing on-campus recruiting.
On-campus recruiting
There are usually two pipelines for interview candidates. 1) One channel is through a campus application process. This is usually done through your school's business school. Through this process you will apply and let your resume do the talking for you. 2) The other channel is through a career fair where candidates have direct interactions with company recruiters
Companies will send a small team of people to a University (most likely they are alumni of that university). These "recruiters" are usually finance or accounting people from the company. The interactions you have in these events are important.
Often, what the recruiters do is put a small "grade" on your resume after they speak to you (e.g. A/B/C/D). After the career fair they will meet together and go through the candidates. Usually there will be two stacks of resumes, the A & B rankings and the rest of the rankings. They will then review the resumes of the highest-ranking candidates to see their qualifications (major, GPA, extracurriculars, work experience, skills) and refine the list.
Interviews and Super Day
Through campus application and the career fair, the top candidate's resumes will be reviewed and the company's recruiting team will decide who gets to do an interview. The interview process can differ greatly from company to company, but one fairly common practice is to conduct on campus interviews. This on-campus interview will be largely a behavioral / "fit" interview with maybe a few very simple finance-based questions. This process will screen out a number of candidates.
After all the campus recruiting teams for the company have done their on-campus interviews, a steering committee or hiring committee back at the company's headquarter will begin their work.
This committee is likely made up of someone from Human Resources, a couple recent company FLDP graduates, and one or two more senior finance people at the company. This group will select the list of candidates that will officially be invited the company interview
These final candidates will either be invited to the company to interview through a more traditional job interview process or they will be invited to a "Super Day".
A super day isn't actually all that much different than a normal job interview, but it enables a company to get all candidates interviewed and offers decided on in just a couple days.
For candidates, all potential candidates will come to the same location at once and will each have somewhere between 3 and 5 interviews, usually 30-45 minutes long, with different finance and accounting professionals from the company. After the Super Day, the interviewers will sit together and make decisions on who should receive offers.
The offers
Offers for full time positions or internships can be as quick as same day or could take a few weeks. The more traditional process may have candidates interviewing over multiple weeks and they don't make any offers until all interviews are complete. However, Super Days sometimes make job offers the same day or within a week. This varies by company
Sneaking in the back door…
Just because you go to a school that is "non-target" or does not have on-campus recruiting doesn't mean you are out of luck. I myself, "snuck in the back door" to FLDP at a company. More on that later… As mentioned above, the campus recruiters are going to come back to the company with a stack of resumes, and that is where most candidates come from. But you can always find someone inside the company to put your resume on that pile. You have to work your network and work much harder than someone at a school that has on-campus recruiting. I'll talk more below about how you get into the mix if your school isn't a hotbed of campus recruiting.
How to get the job
Let's talk about how you can actually LAND one of these FLDP jobs!
Do your homework
Build a landscape. Your business school / career center will have the details on all the companies that will doing on-campus recruiting (OCR). Get the list, get the schedule, find out when and where all the info sessions are, when the "career fairs" are, and everything else
Study the list and do research. Which companies are you interested in? Which companies have the best programs? Which companies are regarded for their finance organization.
Once you know the companies you are going to target, learn as much as you can about them.

How are they doing financially? What is the stock price? Who are the CEO and CFO? What does the company do? … Read their annual report and listen to at least one of their recent earnings calls. Research recent news stories and research what the finance roles / programs are like at the company. Develop a list of conversation topics about the company as well questions you have about the company or the program.

Make sure you are registered for the OCR events (most schools use a service like "handshake" to do this). This might be OCR sessions, info sessions,
Perfect your resume. This isn't an article about writing a better resume, so I'm going to skip specifics, but make sure it's very good. Use peers, mentors, the career center, professors, friends. Get suggestions, advice, and proofreads…. Then more proofreads. Once its perfect, get at least 50 copies made on quality paper and put them in a place where they will be kept in great condition
Prepare and practice. Use every service your school offers, they will have a number of different resources to help you on these, but here are a few things to focus on

Perfect your introduction. You want it to be polished and professional. You need to practice it, don't skip this.
Networking skills and small talk. Think through this strategy and practice. What will you talk about? How will you deal with an awkward pause? Get feedback on what you can do better and practice.
Practice responses to questions with different people (career center people, peers, professors, or anyone else)
Practice your questions that you will ask recruiters. Remember, these questions should not be things you could easily find using google or by checking on their website.
Think through your internet and social media presence.

Your linkedin should be updated to reflect your resume
Ensure you don't have anything inappropriate that could be viewed by the company on any social media accounts.
Career fair / On Campus Recruiting / Info Sessions
Depending on whether you are looking for a full-time position or an internship, as well as which company you are focusing on, there will be a different method for hiring. Regardless, a few general points for the day of action.
Dress the part. It's always better to overdress than underdress. I would go with business professional dress code, if the business school emphasizes business casual, I would be sure I was on the more formal side of business casual. You should look professional in every way, from your hair to your shoes.
Always be there early.
If possible, go to at least one "other" company before you go to your most desired company, this helps you get the kinks and any nervousness out.
Try to make your conversation with the recruiter(s) as two-sided as possible. They always prefer for the interaction to be a real conversation, not a Q&A session, figure out how to ask your questions in a conversational style. If you have the recruiter's contact information, send them a thank you within 24 hours of the session.
If you see friends, maintain full professionalism at all times.
Interviews and Super Days
Similar to my comment on resumes, this isn't a post about how to interview. If you want information on how to succeed in an interview, go here. My advice for the interview or Super Day here is high level.
Again, use all your university's resources to help you prepare for the interview. Practice as much as you can. Go through potential interview questions, search glassdoor and other sites for company specific interview questions.
Do the basics… be there early, dress appropriately, bring copies of your resume, etc
Develop thoughtful questions that you truly want the answers to.
Research and learn all you can about the company. I mentioned this above, but I'll say again, read the annual report, look at the financials, read recent company news, research information about the company, know who runs the company, etc. Try to work in just a little bit of what you learned in the interview or through your questions.
Be confident, but not entitled.
Don't be afraid to own the areas you consider your "weaknesses" when asked. Mention them, and talk about what you are doing to try to improve them.
I had a mentor once tell me there are three reasons people don't get jobs they want (1) The aren't authentic and they are just giving the answers they think people want to hear. (2) When asked for examples they aren't specific enough with what they themselves did. (3) They came off as arrogant or entitled. I've always carried this advice with me. – Send a thank you to all your interviewers within 24 hours.
Okay, so what if you don't have campus recruiting…
Your road to getting into FLDP will be tougher trying to find a way in the "back-door". I'm going to give you some advice on how to find your way into the program. This advice really applies to getting a job at any company.
The very first step you need to take is to figure out where you want to work. This means both the company and the potential locations (I say locations, because many FLDPs could be asked to rotate between a different locations).
You can start with companies that you may be targeting and search to see if they have a finance leadership program. Start by checking the company's website. Then google the company name, for example, Apple, and "finance leadership development program", "finance rotational program", "finance leadership program". You can also check sites like glassdoor.com, linkedin, or even reddit or other career forums. We do have a fairly long list of currently available financial leadership development programs here.
You also want to try to find out if the leadership program is a successful one. The internet is a beautiful place to gather information. You can and should spend some time to try to understand information about the program, here are a few things you should try to understand:
How long is the program, how many rotations?
Do they expect you to move for rotations? Are there international assignments?
What is the content of the program? What are the jobs like? Are there classes or training that goes along with the work?
How is the compensation package (salary, bonus, benefits)?
How long has the program been established? Brand new programs are often a little less defined and a little less prestigious, ideally you want something that has a reputation.
What are the "exit opportunities" after the program (i.e. what do those finishing the program typically end up?)
What is the company culture like? Is it place and a product or service you feel good about?
Will the company support your goals post-program?
Scour the internet and forums for reviews of if people like the program, if they do well after the program, and to understand some of the "hidden" elements of a program
I would recommend a spreadsheet to track the different opportunities you research. You should rank what is most important to you at the company (e.g. compensation is most important, then having international opportunities, then company culture, etc…) You track the company name, the locations, the website, and so on. You can also use something like a QFD matrix to rank them to help you decide.
Okay, so now you have your list
It's time to get names. Make a spreadsheet with your top targets and start your work to make contacts. What you need to get are names and a number or email. – Start with your school and your professors… get any alumni contacts or anyone else they might be able to point you to – Use the company's website to get any contact information you can in finance or HR – Talk to your parents, your friends and family to see if anyone knows anyone in finance, accounting, or even another area of the company that might be able to get you a contact. – Go through Linkedin and find anyone at the company that works in finance / accounting or HR. Focus where you have a common connection, school, or anything else in common. Add them as a connection so you can message them if they accept – Get on reddit, on professional forums, or anyone else to try to make contact. Update your spreadsheet with every contact you have made… you should have columns to track each time you have emailed, called, left messages, or anything else.
Get down to business…
– First, prepare your e-mail scripts and phone scripts. What do you want to say? How will you make an impression? This isn't really too much different from how you should manage a career fair or networking opportunity. I recommend spending some time with your career support at your university. – Second, decide your plan of attack. How many people will you reach out to per day? How often will you follow-up? – Start contacting people! Be confident, clear, and courteous. Treat it like it's a job. Stand up while you talk on the phone. – Track each contact, follow-up afterwards if you don't hear from them. If you do hear from them, thank them… and stay persistent in trying to get into the company
I'll leave the non-target school people with a quick story to give you some hope! As I mentioned before, I myself, snuck in the back door. I did not have a FLDP internship. I did not go to a "target" school and I did not have on-campus recruiting at my school for any big companies. I got in the door was persistence. I got a co-op (not in finance) at a company I knew had an FDLP program. I did my best to do awesome in my first month or two, then I asked my boss to introduce me to someone in finance that was involved in the FLDP program. Meanwhile, I prepared by learning everything I could about finance at the company, about how the company worked, about the FLDP program, and also had a long list of questions for him. When I finally got to meet him (he was the FP&A leader for the business) I think impressed with the level of preparation and the questions that I asked. After that I bugged him relentlessly (I emailed or called almost every day… but tried to be painfully polite) to get me into the interview process. Eventually he relented and I got an interview and the rest is history.
The List
With all that said, here is a list of about 50 different companies that have financial leadership programs worth looking into! Some of these programs don't have direct links, so we provided a link that will get you close.
Digital / Computer / Analytics
Amazon
Financial Services & Insurance
Citi
Ernst & Young(accounting firm)
Aerospace, Auto, and Other Manufacturing/Industrial
Lockheed Martin
Healthcare
Aetna
Retail, Hotels, Other
Abercrombie & fitch